Events
Have a question? Call us at 212-645-0141

REIKI SHARE WITH JYOGAN
New to Reiki and want to try it? Or are you a Reiki Practitioner who would like to more experience?
Join our Reiki Community, our Reiki Share is open to anyone (even if you've never tried Reiki before). All who attend receive an "Open Attunement" (temporary attunement) to the Reiki Energy! Everyone will give and receive a Reiki treatment. Japanese green tea and rice crackers are served. Now in our 6th year!
The share is led by Jyogan our resident Reiki teacher who studied Traditional Japanese Reiki directly in Japan from his Reiki Master Hyakuten Inamoto. This share is modeled after his teacher's Reiki share that takes place in Kyoto, Japan.
NEXT SHARE: Sunday, January 26th 2019, 5:30 - 8:00pm
Fee:$25

"THE EPIC EMPATH'S WAY"
Metaphysics Master Presents in Conscious Channel Workshops and Presentations: by Catherine Marks
Communication Awareness Series: The New Consciousness
Highly Sensitive People: If you are energetically sensitive to awareness response in the sensing and absorption of subtle energy, you may be experiencing empathicreality. This Workshop is about this very useful and intriguing subject. Discussions will be on the various factors and aspects that can comprise the empathic experience.----How to Interpret, How to Navigate. Techniques, Tips, Dimensional.
In this powerful and highly informative Workshop on the "EPIC EMPATH's WAY" we will discuss what it means to be a Clear empath. Learn about types, sensitivities, navigational techniques and what to do with the information once you become aware of it. If over-resonating, learn what you can do to navigate and release for balance. Learn to detect what overwhelms you and how you can help yourself restore balance. Become more aware of experiencing energy information in response to the sensing of energetics, interpretation and use of the information. This Workshop is about this highly useful and intriguing subject. Master your Metaphysics. Included are experiential exercises to help you get a handle on the Empathic abilities. There will be time for Q & A at the end.
Friday, February 7th 2020: 7:00PM - 8:30PM
Cost: $35
communicationawareness.com | cmarks@communicationawareness.com


Reiki Level Two "Chuden" Intermediate Class

Expand your knowledge of Reiki and learn about the three primary Reiki Symbols. Get to know the Komyo Reiki Kai method to do distant Reiki Healing. Be on your way to becoming a practitioner!
The class is led by Jyogan, who is a Buddhist Minister and Reiki Shihan (Master Teacher). He studied Reiki in it's origin city of Kyoto for several years before bringing his teachings back to us. Jyogan teaches all three levels of Reiki at Namaste Bookshop and also hosts a monthly Reiki Share and weekly Reiki healing sessions.
Sunday, February 9th 2020: 3:00PM - 9:00PM
Cost: $400

OMEGA LOUNGE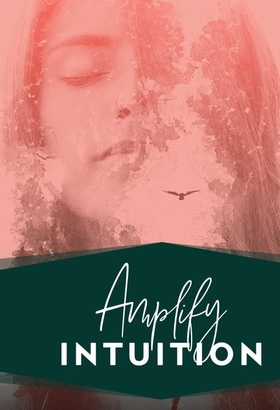 AMPLIFY YOUR INTUITION!
Get in touch with yourself and your Brilliance!
-Explore your intuitive and empathetic gifts
-Learn tools to improve your life.
-Gain new confidence to face the future and challenging decisions
Presented by :Gigi Van Decktar
Led by : Jane Dowd Oosteron
Sunday, February 16th
2 West 14th St NYC
2:00 to 4:00 pm
Fees: $25

ONGOING EVENTS
Book club led

by Jane Dowd Oosterom
Amma Satsang 1st & 3rd Sundays every month 6:00pm - 8:00pm Free
The captcha you entered is incorrect. Please try again.