Talk and Booksigning with Brett Bevell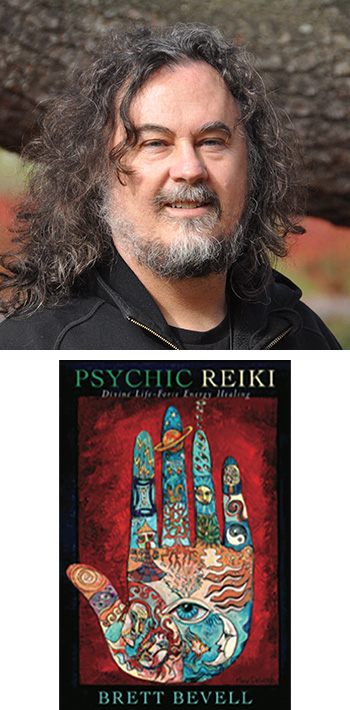 Talk and Book-signing with Reiki Master and Author, Brett Bevell

Psychic Reiki is the culminating work of Bevell's previous books about Reiki, plus some new techniques, combined into one elegant and user-friendly energy healing system. As with traditional Reiki, its practitioners practice accessing the Divine Life Force energy known as Reiki for well-being and spiritual development. Yet this system differs from traditional Reiki in that there are no symbols and no hand positions, since the practitioner learns to communicate with and direct the energy of Reiki telepathically.
Brett Bevell is the author of The Reiki Magic Guide To Self Attunement, Reiki for Spiritual Healing, The Wizard's Guide to Energy Healing, and Energy Healing For Everyone, as well as the poetry books America Needs A Woman President and America Needs A Buddhist President, a poem that initially aired nationwide on NPR's "All Things Considered." Brett is the winner of the 1995 Paul Laurance Dunbar Poetry prize and the author of the book of collected poems Of Thee I Sing. Brett teaches regularly at Omega Institute for Holistic Studies in Rhinebeck, NY and at The Sanctuary in Koh Phangan, Thailand. He has been visiting teacher at Esalen Institute and presented at Alex Grey's Chapel of the Sacred Mirrors (formerly in New York City). Learn more about Brett at www.brettbevell.co
Friday, June 15th, 2018
7-9pm
$25 (Includes Copy of Book Psychic Reiki)